Print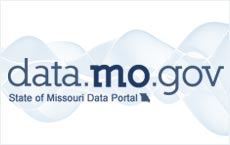 Missouri is committed to transparency and openness in government. To further this goal, ITSD has developed the Missouri Data Portal using Socrata's social data platform.
The Missouri Data Portal allows state agencies to upload public datasets to the Portal so that developers, researchers and interested citizens can download public State data in a variety of machine-readable formats. Datasets can also be viewed, filtered and shared on the Portal.
State agencies that desire to learn more about how to participate in the Missouri Data Portal can contact their ITSD Client Services Manager to get started.