Print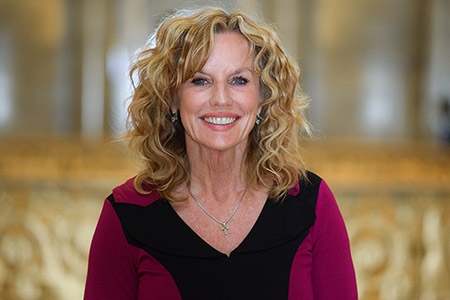 Sarah H. Steelman proudly serves as the Commissioner of the Office of Administration. She was confirmed by the Missouri Senate on February 9, 2017.
The Office of Administration is the administrative and managerial arm of Missouri State Government, and the Commissioner serves as Chief Executive with oversight of the seven divisions of the Office of Administration.
As Commissioner, Steelman serves on the following boards:
Board of Unemployment Fund Financing
Minority Business Advocacy Commission
Missouri Consolidated Health Care Plan (MCHCP)
Petroleum Storage Insurance Tank Fund (PSITF)
Prior to her appointment as Commissioner, Steelman was teaching for two years as a professor of economics at the Missouri University of Science & Technology. From 2004 to 2008 Commissioner Steelman served as Missouri State Treasurer where she was responsible for the management of $19 billion in annual revenue and over $3 billion in long- and short-term investments in the state's portfolio. While Treasurer, Steelman launched the first terror-free investment fund in the nation to ensure that no taxpayer dollars were invested in terrorist-sponsoring countries. Over 30 states later followed her lead by enacting similar policies. Steelman was elected to two terms as the Missouri State Senator from the 16th District in 1998 and 2002 where she served as chairman of the Committee on Commerce and the Environment and as a member of the committees on: Aging, Families, Mental and Public Health; Education; and Government Accountability and Fiscal Oversight.
Commissioner Steelman's career also included roles as the deputy director of the Missouri Department of Natural Resources' Division of Geology and Land Survey, an economist for the Department of Revenue, and as an adjunct professor in economics at Lincoln University. She also served as the director of the Big Brothers and Big Sisters program in Rolla.
Commissioner Steelman attended the University of Missouri-Columbia where she earned a bachelor's degree in history and a master's degree in economics.  Steelman and her husband, David, live in Rolla, Missouri.