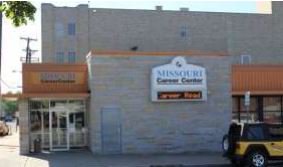 Total square footage of all buildings:
For maintenance or housekeeping issues contact the Division of Facilities Management, Design and Construction as referenced below.
Emergency (Priority 1) by phone: During business hours at 417-895-6301 or after-hours at 417-425- 5604.
Non-Emergency (Priority 2) by email: Simone.Grindle@oa.mo.gov In "Subject" line: List Tenant Request-Joplin Career Center 
Please insure your communications include the building name, location, and description of the problem with a contact name and phone number.
Days and Hours of Operation Information:
Building Hours: Monday, Tuesday, Wednesday, Friday 8:15 a.m. - 5:00 p.m. Thursday 9:00 a.m.-5:00 p.m.
(Closed on State Holidays)