Print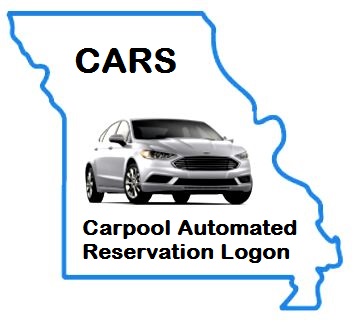 IMPORTANT UPDATE: As of Monday, May 11, 2020, OA Carpool vehicles will be available for reservation through the CARS system at all locations.
MSP pick up and drop off procedures will continue to be the same. For your safety and the safety of our MSP dispatchers, please call 573-526-0604 or knock on the door and our dispatcher will greet you at the door to hand you or receive the vehicle packet. Customers will not be allowed access inside the trailer. 
Reservation requests for the OA carpool must be submitted through the CARS system. To learn more about the CARS system, please review the user's guide or contact OA Carpool at 751-4534 or 751-1331.
How did we do?   OA CARES Survey
For after hours and emergency purposes, please call 573-526-0604.
We have disinfecting wipes available at each location. Please wipe down the door handle, steering wheel and gear prior to departure.
Help us keep OA pool vehicles clean! The OA Carpool does not inspect vehicles after each trip so please discard all trash prior to return. Trash cans are available for your use at each location. Our pool vehicles are detailed once a month by OA Vehicle Maintenance. Please be courteous to the next user and leave the vehicle as you would like to find it. Thank you!
Please feel free to submit your comments to oa.carpool@oa.mo.gov. We appreciate your business!
OA Pool Locations
Name & Address
(click on address to go to Google Maps)
Hours of Operation
Vehicles Available
Pickup & Return Procedures
Corrections – Central Office 
2729 Plaza Drive
M-F, 7:30 a.m.-5:00 p.m.
sedans
Corrections Pickup
Health & Senior Services 
920 Wildwood Drive
M-F, 8:00 a.m.-5:00 p.m.
sedans, minivans
Health & Senior Services Pickup
Knipp Drive 
3418 Knipp Drive

M-F, 7:30 a.m.-4:30 p.m.

sedans, minivans
Knipp Drive Pickup
OA Vehicle Maintenance
705 Missouri Blvd.
M-F, 7:30 a.m.-4:00 p.m.
box truck
OA Vehicle Maintenance Pickup

Mental Health – Central Office 
1706 East Elm Street

M-F, 7:30 a.m.-5:00 p.m.
sedans
Mental Health Pickup

MSP (old Missouri State Penitentiary)
102 N. Chestnut Street

Open 24 hr/day, 7 days/week
including state holidays

sedans, minivans, cargo minivan, SUV, pickups, 12 Passenger Van
MSP Pickup