Print
The finishing section is the last section for your printing job. The finishing section can assemble, collate, count, cut, drill from 1 to 5 holes, number, pad and shrink wrap your project. Once the printed material is bound, it can be shrink wrapped individually or in sets of multiple pieces.
State Printing has the capability to provide several types of binding for your project. The most cost effective method of binding a project is saddle stitching. Each type of binding has a different purpose and other methods include perfect binding, tape binding (available only in the Quick Copy Centers), GBC, coil, and velo bindings.
Please contact your Printing Services Representative to determine the best and most cost efficient finishing method for your project.
Binding Types Available
Saddle Stitching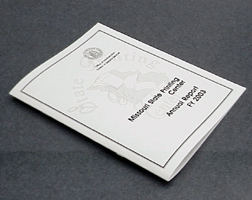 Perfect Binding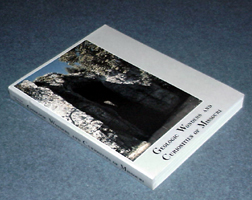 Tape Binding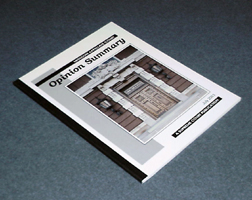 GBC Binding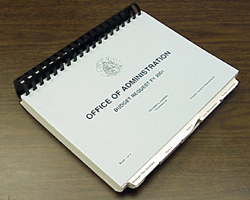 Coil Binding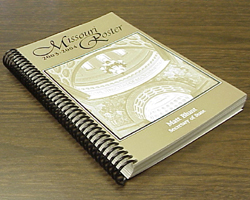 Velo Binding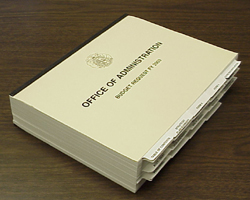 Other Finishing Services Available
Collating
Counting
Cutting
Drilling
Folding
Numbering
Padding
Shrink Wrapping
Stitching